Tap the button showing the name of the floor you wish to see.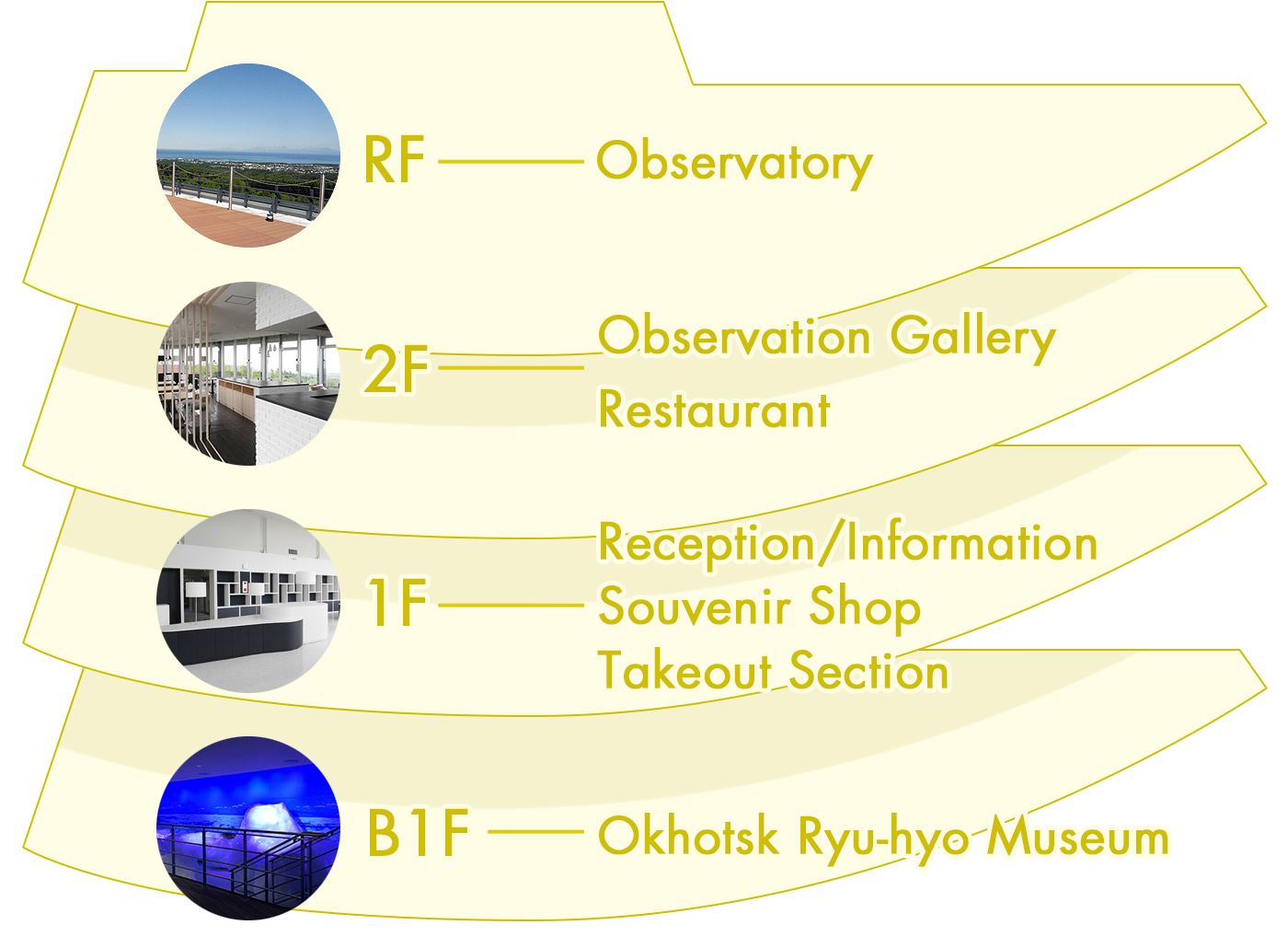 [Facility Guide]
A fee is required to enter the Okhotsk Ryu-hyo Museum (B1 entrance)
Smoking is prohibited in the museum.
Pets are prohibited in the museum.
However, visitors may be accompanied by guide or service dogs.
[Hours]
May to October: 8:30 a.m. to 6:00 p.m.
November to April: 9:00 a.m. to 4:30 p.m.
[Entrance fees]
Adult: 750 yen (group: 600 yen)
High school student: 640 yen (group: 510 yen)
Jr. high/elementary school student: 540 yen (group: 430 yen)
A separate consumption tax is applied to the above fees. (Amounts of less than 10 yen are rounded off.)
Group fees apply to groups of 20 or more people.