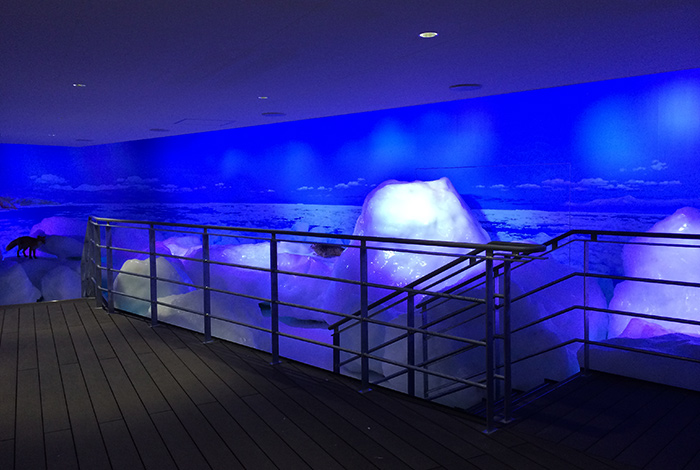 BF-1 Drift Ice Experience Room (-15°C)
The room displays real drift ice kept at a temperature of -15°C.
It recreates the arrival of drift ice with a giant landscape painting and lighting effects.
Visitors can touch real drift ice and experience an environment so cold that a wet towel will freeze into a rod.
Warm clothing can be rented free of charge.
Please:
The floor can be slippery, so walk with care.
The room's interior is very cold. Staying for long periods of time is not recommended. Please do not enter the room if you suffer from high blood pressure, a heart condition, or claustrophobia. Please take responsibility for your own health.
Be sure to check your surroundings before spinning the towel during the "cold environment" experience.